VANNER, who won 'PEAK TIME' - posted a sampler video of their 1st mini album -
'VENI VIDI VICI'
VANNER, the winning team of 'PEAK TIME'- has released a part of the new album.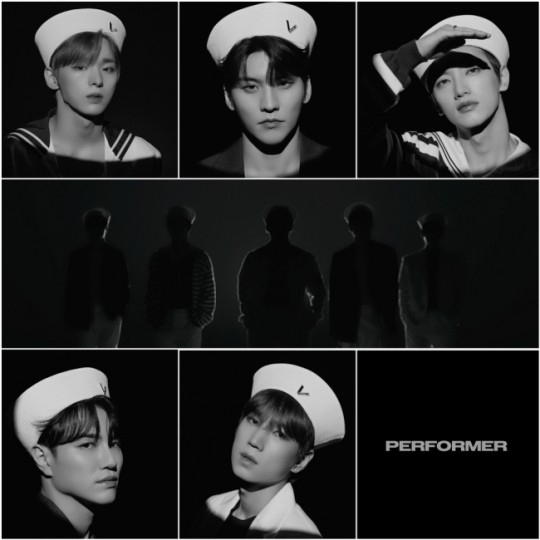 Photo = KLAP Entertainment
On the 3rd, VANNER posted a sampler video of their first mini-album 'VENI VIDI VICI' on their official SNS, drawing attention.
In the released video, VANNER overwhelmed the eyes by appearing in the dark under the spotlight. The bright visuals of the members, revealed in close-up shots, are contrasted with the darkness, creating a sensuous production and arousing interest in the scenes that follow.
Subsequently, the members' deep singing voices and classic mood subtitles were released, further raising expectations for this album. What do phrases like 'It's time for our brand new day' and 'The moment we gaze at the same place' mean? My curiosity is tickled.
Immediately after the silhouettes of the five members were revealed along with the phrase 'I'm your', the word "performer" was emphasized and the video ended, and fans responded enthusiastically with "the ending of a legend". I am sending
Through the title song 'Rollin' of the single 'Take off' released in February last year, VANNER showed off their fresh charm with a fresh energy performance. After that, they proved their skills through JTBC's survival program 'PEAK TIME' broadcasted this year and attracted more attention.
This album is the first album released by VANNER, who showed their presence as a talented group by winning the championship of "PEAK TIME" by winning the championship with their passionate and intense stages every time. , the interest of fans around the world is increasing.
VANNER, who announced a comeback as a great performer with a different charm than before, released a track list on the 4th, and individual and group concept photos for 4 days from the 8th to the 11th. It will be released to the public to create a comeback atmosphere.
VANNER's first mini-album "VENI VIDI VICI" will be released on the 21st at 6 pm.